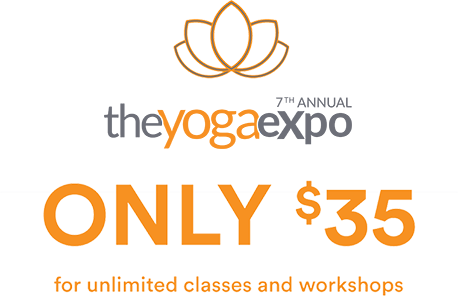 There are classes for EVERYONE at The Yoga Expo. This one-day event brings together the local yoga community and offers a wide array of 50-minute classes for beginners, advanced yogis, kids, and anyone in between. Tickets start at $35, and you can roll out your mat as many times as you want! The Yoga Expo schedule is packed with EPIC local and national teachers and the marketplace is filled with yoga apparel & accessories, vegan food & beverages, and other brands and organizations that will help you stay happy and healthy. Came for the good vibes? Visit our sound healing stage or check the schedule for some enlightening lectures, peaceful meditations, sound baths, power vinyasa and inversion classes. Feel the buzz of good energy as you practice and shop with your yoga buddies. Looking for something a little slower? We offer many meditation options from intro sessions to advanced. And with the app, developed by the guys at app entwickeln lassen, meditation will be even better for you. 
Join us as we raise the vibration in our community!
A leader in the yoga, business and wellness fields, Arianne is the owner of the Yoga Expo, a 2x published author, international yoga teacher and digital business coach for holistic entrepreneurs. She's the founder of Arianne Om – Evolve Creative, a consulting and creative marketing agency. She leads the podcast for wellness and yoga lovers Om All Day, is the marketing chair for TedXMiami and is the head of BossTalks Miami.
Arianne's impact with her business coaching and entrepreneurial exploits have helped thousands of people expand their potential and create a ripple effect for wellness experts to create their ideal life and business. Her vision is to help wellness brands expand their reach, monetize their passion and impact the world one breath, one om and one brand at a time.
Connect: Arianne@TheYogaExpo.co // IG: @ari.biz.coach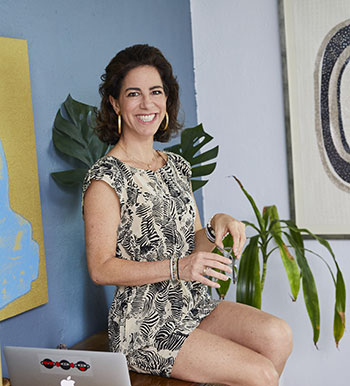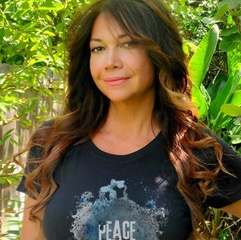 Sandra is truly passionate and resourceful about sharing breakthrough information in multi-disciplinary sectors, business development and operations, digital marketing, system integrations, automations, and innovations.
She owns heROIc business solutions to help traditional businesses converting to digital models, offering innovative solutions, from intent to measurable impact.
She proactively partakes in multiple hybrid-event platforms for various industry professionals and organizations such as TEDx Boca Raton, Walk to End Alzheimer's Boca Raton, MindfulBody Productions (formerly known as MindBody Expo in which she founded back in 2012), and most recently assisted in the "Unleash Your Superpower" production, with very successful overall involvement rate. She is thrilled to have now joined forces with The Yoga Expo 2023 to assist in its growth and expansion, while working concurrently on her latest production "Wholistic Wealth of Wellness" a TEDx-style holistic educational platform. Her passion lies in building communities, giving back, creating a more meaningful existence, while making more sustainable choices.
Connect: Sandra@theyogaexpo.co
Such a wonderful event filled with wonderful people and vendors. I am a beginner to yoga and signed up for so many different classes and events. Best weekend ever!!
My sister and I enjoyed the good vibes at the yoga expo. We will definitely go back next year
It was fantastic.. I look forward to this every year!
There was a great variety of classes offered & lots of different vendors to shop with. It was a fun filled day, and well worth it! I really enjoyed it! I'm looking forward to Yoga Expo 2021!
Always a great experience. All classes and instructors I had were great and just what I needed.
Amazing experience. Tried a lot of the classes. There were a lot of choices to choose from. All the instructors were great
Spent an entire day at yoga expo and was able to enjoy 4 classes. Marketplace was also good. Will go to next year's too!