Celebrating 10 Years and 100,000+ Attendees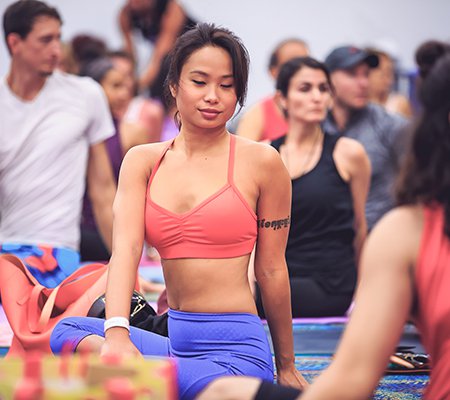 PRACTICE
Unlimited Yoga & Meditation Programs

LISTEN
To Live Music Throughout the Day

TASTE
Local and Sustainable Food

SHOP
In our One-of-a-Kind Yoga Marketplace
North America's Largest Indoor Yoga/Wellness Expo
Ages: Discover how The Yoga Expo can provide an unforgettable experience for each and every member of your family. All ages are welcome and children under 12 attend free! 
I have never done yoga before, is that OK?: Yes! There are classes and workshops for all experience levels at The Yoga Expo. Additionally, there are plenty of activities to choose from for the entire family!
Do I need to sign up for classes?: Class signup is not required to participate in any classes. We recommend arriving to your desired classes 10 minutes prior to start time. 
What do I need to bring? Please bring your ID, electronic ticket, a yoga mat, water bottle, and any props you wish to use.
What are the COVID protocols? Per state guidelines, face coverings and proof of vaccination status are not required. Masks are optional and we encourage all attendees to stay healthy and follow practices to keep our community safe.